The design of a garden plot is sometimes difficult to imagine without various steps. On the one hand, they carry a serious functional load. On the other hand, they are a wonderful decorative element giving unique features to the landscape. Most often, garden steps are built on plots with different levels and on a steep slope: for the convenience of the owners and their guests.
It also happens that gardeners, forced at first to contemplate a flat plot, begin to implement their own ideas, consciously changing the initially dull picture. Thus, elements of dynamics are introduced into it. Well, ascents are located in the same places, where descents are. It means, slopes should be properly equipped in order to safely and aesthetically connect various levels of your garden. The main thing is that the "steps` reconstruction" project is successfully combined with the overall design of the garden. Many nuances depend on personal preferences.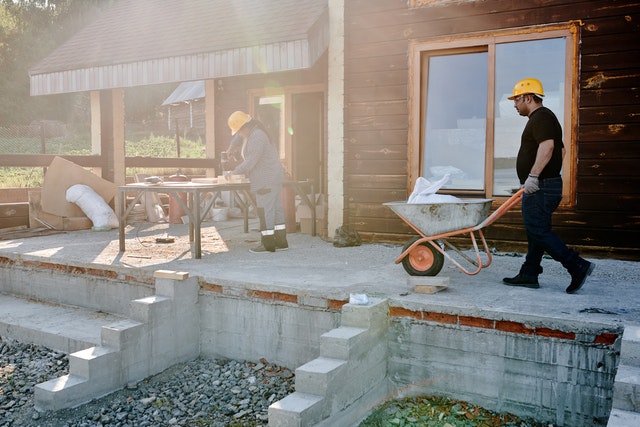 Styles of steps
Some people like the romantic style. It involves the installation of flower pots along the steps. The plants contribute to the lyrical mood. Other gardeners prefer modernity. Therefore, steps made of concrete slabs of various colors are good for them. You can create the most bizarre combinations.
For those who like the so-called natural style, it's probably better to create steps with brics or with pavers. In this case, the perennial plants will beautifully decorate steps. If you also have an extensive plot, then flowering plants and boxwood and yew trees in pots will look beautiful on wide steps.
Materials of steps
Depending on the type, shape and size of the consumable material, three types of garden steps are most often used in garden plots. It all depends where they are installed. For example, solid-block steps made of natural stone or concrete slab are especially convenient leading to the house. Composite stairs (made of several building materials) laid on a concrete foundation are no less popular.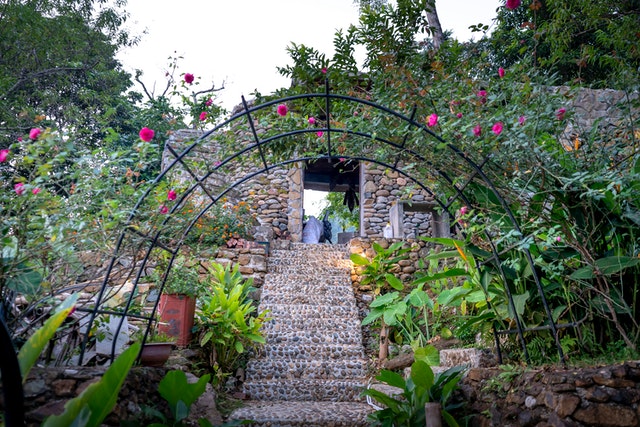 Stone is an ideal natural material for the construction of steps. Steps can be rectangular, diamond-shaped, round. They can be laid with an overlap or gaps filled with rammed earth. Groundcover plants are perfect on the sides of such steps. It looks beautiful.
It is desirable to equip garden courtyards on an elevation with concrete steps embedded in the ground. Each gardener chooses their color at his discretion.
Completely wooden stairs pre-treated with modern antiseptics are an optimal solution. Such steps are perfectly combined with retaining walls made of various types of wood. Patio steps are often made of wood.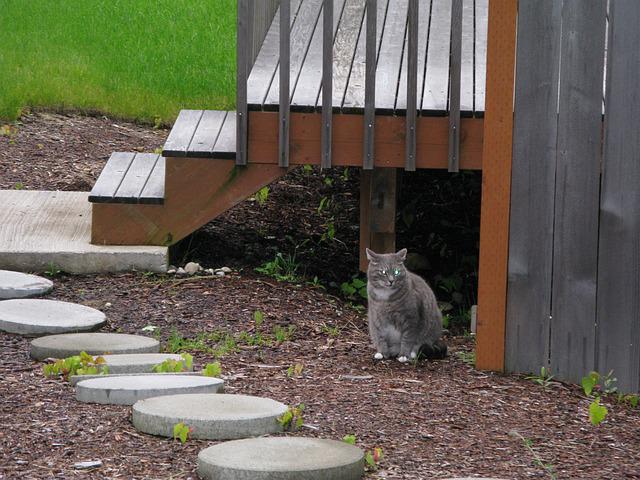 Any steps should be reliable, have a wide passage for lifting large-sized equipment and furniture, and have a beautiful aesthetic appearance. Steps built with your own hands will be valued more than a custom-made one.